The Green Olive
Restaurant & Catering
Home of the fresh and healthy Mediterranean cuisine
Our Popular Dishes
All our food is prepared daily with only fresh ingredients. Crafted with care all our recipes are unique to our menu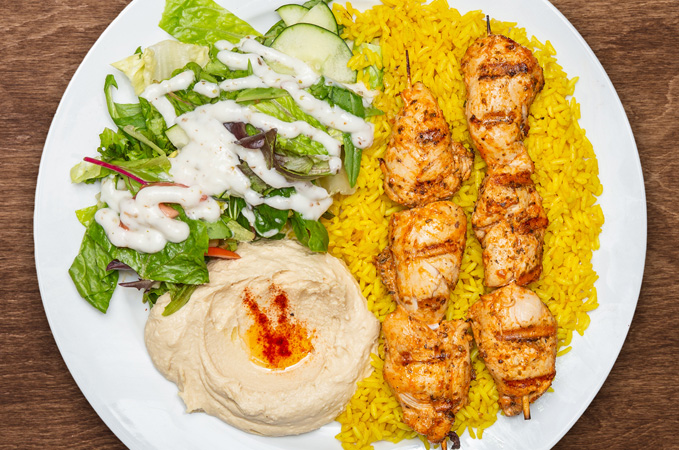 Plates
Come and enjoy a healthy serving of our well seasoned Mediterranean dishes. We have plant based vegetarian platters which includes falafels, hummus, salads, and more. Our poultry and lean meat platters include lean ground beef kofta, our famous grilled chicken kabobs, our tender lamb and ground steak blended gyro and much more for those seeking a protein rich diet. Our seafood platters consist of our specially seasoned salmon and shrimp kabobs and are loved by those who maintain a pescatarian diet.All of our platters come with pita bread and our famous green jalapeno sauce.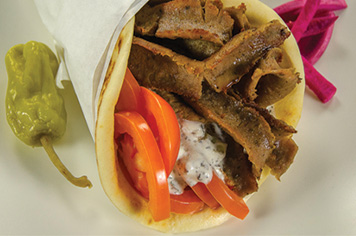 Wraps & Salads
We use pita bread for our sandwich wraps and are found throughout the Mediterranean region. Our vegetarian favorites includes our eggplant and falafel wraps while our famous chicken kabobs and filet mignon kabobs are loved by thousands. We also serve our Mediterranean seasoned salmon and shrimp kabobs with fattouche salad inside our wrap.We also serve Greek salad, fattouche salad, our famous tabbouleh salad and more. Add a skewer of filet mignon, our famous chicken, or salmon kabob to any salad.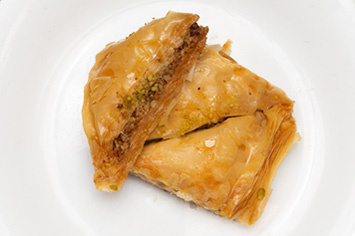 Sides & Desserts
With our large selection of extras and side dishes you can create your own platter or take a skewer of our famous chicken or salmon kabob to enjoy after a good workout for those in between healthy meal snack. We also have a wide selection of desserts such as our famous baklava or a raspberry cheesecake for those seeking to satisfy their sweet cravings.
We have sides dishes for everyone...